Compliance
Best Practice
Topline Roofing follows Best Practice guidelines and adheres to E2/AS1 weathertight solutions. We are conscious of our Duty of Care to comply with these regulations.
Not all roofing contractors are the same and it pays to check your supplier has all the necessary paperwork, qualifications and licences. When it comes to compliance, Topline Roofing leads the way with ongoing training, knowledge of up-to-date Building Code and Health & Safety requirements. Topline is committed to meeting all Health & Safety and building compliance standards required of our industry.
Building Code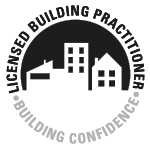 In accordance with the law, all building work in New Zealand must comply with the Building Code. The Code does not specify how a building must be designed and constructed, but is performance-based, which means it details how a building must perform in its intended use. It covers matters such as structural strength, protection from fire, moisture control and durability.
Topline Roofing only uses products that comply with the New Zealand Building Code. Our working standards match and often exceed the Code, and we are always happy for external parties to sign off our work.
Site Safe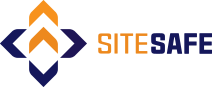 For your peace of mind, Topline is an accredited Site Safe member. Site Safe's mission is to promote a culture of safety in the New Zealand construction industry. Set up by members of the sector, Site Safe is a leading advocate for construction workplace health and training.
Topline is proud to help Site Safe promote and inspire a culture of health and safety in the New Zealand construction industry.
SiteWise
SiteWise is an online prequalification system managed by Site Safe which grades a contractor's health and safety capability. Main contractors and principal organisations' who have signed up to use
SiteWise can view the results of the contractors' assessment through the SiteWise Contractor Database. These organisations use SiteWise to make better-informed contractor selections, making the tendering process more simple and efficient.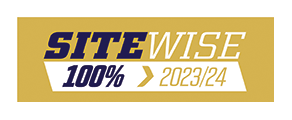 TOPLINE IS PROUD TO HAVE ACHIEVED SITEWISE GOLD, 100% RATINGS for 7 YEARS CONSECUTIVE
Score: 100/100 (170 out of a possible 170) - Topline Roofing & Topline Trade Services
Annual Assessment
Achieved 2023, 2022, 2021, 2020, 2019, 2018 & 2017 (Consecutive Results)
This puts Topline in the Top 0.3% of Trusted Contractors for New Zealand.
"An excellent submission. Congratulations on achieving 100% Gold Standard. Well done" - Neville W (SiteWise)

"An excellent result not achieved by many companies. You are to be congratulated. Keep up the great work." - Kelvin Sparks (SiteWise)
Prequal Accreditation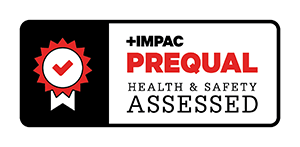 If you're in charge of a building project then you have legal duties under s18 of the Health and Safety in Employment Act as a principal to take all practicable steps to ensure no contractor or sub-contractor engaged to do work for you is hurt as a result.
Contractors also have to play their part in being able to demonstrate to potential customers that they understand their legal obligations under health and safety law and have systems in place to ensure work is undertaken safely, protecting staff, sub-contractors and customers' staff.
Topline Roofing has always taken Health & Safety very seriously. We strive to ensure that every member of our team works to Health and Safety best practice at all times. We have a dedicated H&S Quality and Training Manager responsible for our health and safety training programme ensuring accordance with the latest workplace safety guidelines.
We recently underwent a prequal assessment by Impac Prequal and are delighted to report that we achieved a rating of 4 stars out of 5.
Insurances
When it comes to commercial or residential roofing projects, never assume your contractor is covered by insurance. If your contractor is uninsured, then any work undertaken at your property that causes damage could come out of your pocket.
With Topline Roofing, we take away the worry. Our work is covered by Liability Insurance, which has a standard $10 million cover, providing you with additional peace of mind. For residential work, it is important to talk to your insurance company prior to carrying out any renovation work on your home, as your policy may require additional cover during the renovation process.
Warranties
Topline Roofing guarantees our workmanship and we also offer warranties on all of our roofing products. The warranty is a manufacturer's guarantee that they will stand by the products they supply.
Upon completion of a roofing project we will provide you with all associated paperwork and warranties. It's worth checking your warranty to make sure you follow the manufacturers' guidelines to validate the guarantee.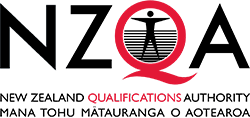 Licensing
All Topline staff are licensed to carry out their work safely and effectively and undertake refresher training as required. We were awarded the RANZ Roofing Training Company of the Year showing the commitment we have to the ongoing training of our staff.
Health & Safety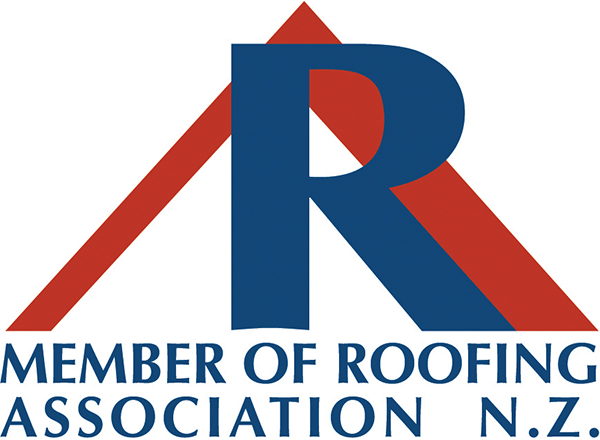 Every day, tradespeople face risks to their health and safety, whether it's negotiating dangerous heights, working with industrial products or controlling powerful machinery. At Topline, health and safety is a priority on every job we undertake. We're members of Site Safe and we also maintain a close relationship with New Zealand's industry body the NZ Roofing Association to ensure we maintain industry best practice.
As members of the Roofing Association of NZ since 1997, our long-standing commitment to quality and expertise means every one of our work sites and trades people are fully compliant with industry requirements. This focus on compliance extends to our health and safety processes and procedures too. Our roofing team is supplied with up-to-date equipment, training and support to manage and minimise the potential for risks and hazards throughout the roofing project.
Health and safety is much more than simply a matter of compliance for Topline. It's about taking positive steps every day to ensure we get our people home safely at the end of each shift.
WorkSafe NZ

Topline is committed to supporting WorkSafe NZ's best practice guidelines for 'Working at Height' in New Zealand. Moreover, our safety processes and policies are regularly evaluated and improved upon, ensuring best practice safety techniques are strictly adhered to by all members of our team.
We promote a positive safety culture amongst our staff who are aware of their responsibilities in safeguarding the health and safety of themselves, their colleagues and their clients. Topline takes every step to identify and effectively manage hazards and risks on and off our work sites. Keeping staff and equipment compliant with health and safety regulations and requirements in this way, doesn't just save lives and property, it safeguards clients' reputations, and our own. Safe work is efficient work. Your jobs will run smoothly so your business can keep operating.
Our Dedicated H&S Manager
Topline strives to ensure that every member of its team works to Health and Safety best practice at all times. Topline has a dedicated HSEQ Quality and Training Manager. Topline continues to take positive steps forward to ensure HSEQ is managed competently in both the workplace and on sites.



Our HSEQ Manager oversees our proprietary H&S programme Top Priority and is responsible for our health and safety training programme ensuring accordance with the latest workplace safety guidelines. Plus, is also in charge of making sure we are compliant with legislation, health and safety management systems and safety performance.
Site Specific Safety Plans
Health and Safety is at the forefront of everything we do at Topline Roofing. Keeping our clients, staff and members of the public safe is of paramount importance. With this in mind, every job has a site specific safety plan (SSSP). This essential site management tool ensures that relevant site information is regularly updated and communicated, and health & safety procedures are followed and monitored.
We use our site specific safety plans to record health and safety actions including:
Risk management and identification
Accidents and incident investigation
To instruct staff
Ensure we are emergency ready e.g. prepared with a first aid/rescue plan
Height Safety/Fall Arrest
All our roofing staff are height safe certified through the Height Safety Training programme. The course provides participants with the practical knowledge and skills to correctly approach working at heights on building and construction sites.
Our roofing staff learn how to identify the different types of fall arrest systems employed on sites, and apply the appropriate controls for compliance with the Health and Safety in Employment Act 1992 (HSE Act) and other relevant legislation.
First Aid
Key staff members including trades team Leading Hands/Supervisors hold First Aid Certification.
We are Drug Free

Illegal drug taking is a part of modern life. At Topline Roofing, we have a zero-tolerance drug policy throughout the company. Working at heights and taking illegal substances is not tolerated. We work closely with The Drug Detection Agency (TDDA) and follow its workplace drug policy, education and testing requirements. Its goal is to create safer workplaces. We carry out pre-employment drug testing, health and criminal checks, and our staff are subject to random drug testing.
With a track record of excellence in Compliance and Health & Safety, Topline are the team you can trust if you're looking for Auckland Roofing Contractors. Enquire now or phone now on 0800 555 818