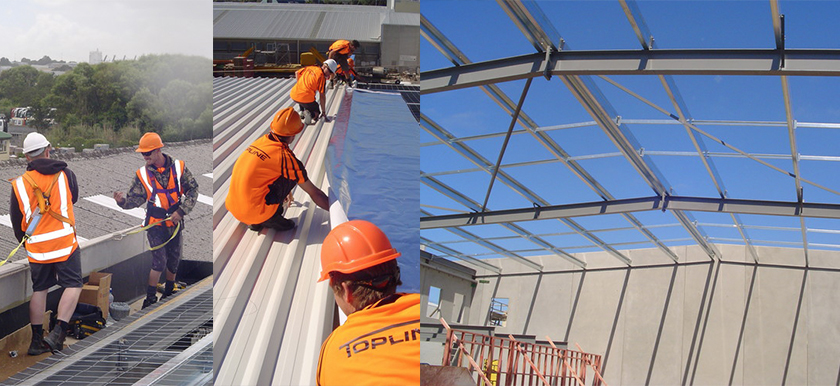 Client brief: To supply and install new butylclad gutters, metal roofing and gutters, clear sheets and PVC downpipes.

Issues: The plant needed to remain fully operational during installation. There were height and safety issues including high wind exposure to overcome.

Results: Job was completed on time, on budget and with no accidents or downtime for our client.