Topline Brand Refresh

Date: 17 November 2021
YOU MAY HAVE NOTICED OUR LOGO HAS BEEN UPDATED?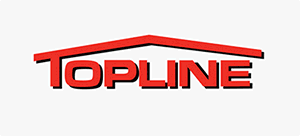 After 34 years we have taken the plunge to freshen up our branding. We can assure you that whilst the aesthetic of the brand has been modified, our same leading workmanship and services we provide will remain the same.
WHY THE CHANGE?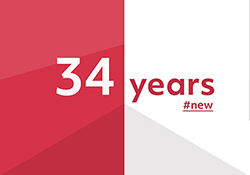 While our previous logo did us proud over all those years, it was time to reflect who we are as a company now.
Topline started in 1987 with Directors Jennie and Neil working out of their office and garage at home.
As the company has grown over the years, so have the premises, the services, the training, the industry, and the team - now 50+.
WHO IS TOPLINE?
Topline are industry leaders in roofing, plumbing, gasfitting and drainage. With an emphasis on striving to be the best, thanks to on-going training mixed with our vast expert trades experience, we really are at the cutting edge of the roofing and plumbing industries. Not to mention our full management, administration and support team working behind the scenes.
WHY THIS LOOK AND FEEL?
Our new brand better represents who we are in today's market. It's simplistically solid, modern and fresh, while still retaining the core elements iconic of the Topline Brand.
This new brand will also provide unity across our roofing and plumbing sectors.
KEY ELEMENTS OF THE LOGO
The Chevron
The signature roofing chevron has remained. This was originally designed by the Directors' and has become an iconic symbol for the brand. It symbolises homes and offices (residential and commercial), has a link to building and shelter, and can be portrayed as an upward facing arrow which implies that we aim high.

Colour Scheme
Topline's renowned colour red continues to be the primary colour of the brand, you will see it in two tones across the branding. The colour red symbolizes energy, courage, passion and strength, which we believe our team embody.

New Typeface
The header typeface we have chosen is friendly, clear, and modern which is how we perceive our work ethic to be.
SAME GREAT TEAM, SAME GREAT SERVICE
This rejuvenated branding marks the start of a new era for Topline. Due to the current COVID-19 economic constraints, you will gradually see our vibrant and contemporary new look come to life across our vehicles, website, uniforms and documentation as we slowly make the transition across from the old branding.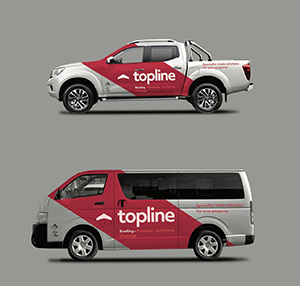 Our contact information will remain the same, however it will look different. We are working on our website with the main focus of bringing you a customer-friendly experience for all demographics.
We can assure you that Topline will continue to be the market leader when it comes to providing specialist trade services through roofing, plumbing, gasfitting and drainage, across both commercial and residential projects.

We are passionate about our values, our brand, and of course, the work that we do for you, our customers. We understand that COVID-19 has affected everyone in various ways and a lot of work was delayed during lockdown.
Just a reminder, 100% of our tradespeople have had one vaccine dose and 97% are double vaccinated (all our plumbers and gasfitters are all fully vaccinated), so please don't hesitate to request a fully vaccinated staff member. We are here to help! Get in touch to book your next job!