HOYTS ORMISTON CINEMA COMPLEX

Date: 09 October 2019
RoofLogic Warm Roof and ColorSteel Vertical Cladding
It's not every day we write about the current projects we have in progress, but this job for Hoyts at Ormiston is an exception.
We're installing a warm roof (thanks to RoofLogic); this multi-layer system, well-known for its insulative and sound proof qualities are essential when building a cinema complex.
Plus we're installing the ColorSteel vertical wall cladding, broken into various colours encompassing the building which will not only stand the test of time, but also create a real visual impact when finished.
Both warm roofing and vertical wall cladding products have been successfully installed in other projects on numerous occasions by the Topline team. Each job always has its unique set of rewards and challenges and in this instance it is still a work in progress.
The plant roof is where the services and appliances for the building to breathe (such as air conditioning) will sit. We'll also be installing walkways using MonkeyToe's product for easy access when maintenance and serving is required.
The main benefits of a RoofLogic warm roof are:
Thermal performance
A continuous layer of insulation
Management of condensation risk
Vapour control for mould and corrosion
Quick close in weather proofing
Thanks to the initial vapour control layer
Weather tightness
Precise length from gutter to gutter minimising joins
Acoustic performance
Sound proof qualities
To achieve this, the roof is made up of various layers of products positioned over each other. These include the liner, a vapour control layer, acoustic board, polystyrene insulation board (PIR), etc and then the final layer of ColorSteel longrun roofing.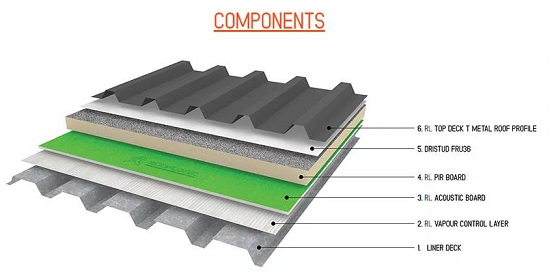 As always it's a great feeling to be part of something that has gone from a concept through to finished product. It's really rewarding for the team to play a part in creating an amazing structure that will hopefully be gracing the landscape for a very long time.
We can't wait to see the end results!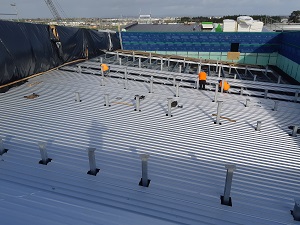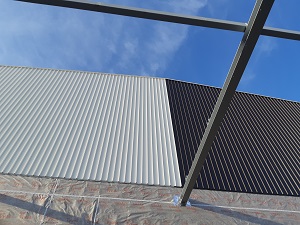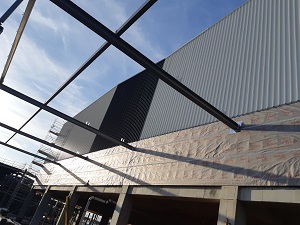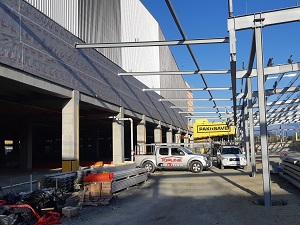 If you're requiring further information on how a warm roof system could work for your property or if you'd like to discuss a quotation, get in touch with the Topline team.

Phone 0800 555 818 or email roofing@topline.co.nz. We're always happy to help!