Health and Safety at Topline
Date: 03 February 2015
H&S at Topline
Topline is committed to completing every job safely and our focus on safety and quality means we never take short cuts with techniques or equipment.
This helps to protect our staff, the general public and your people and property. For your peace of mind, Topline is an accredited Site Safe member.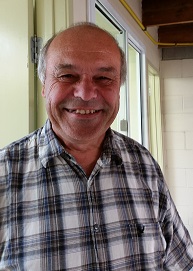 Site Safe's mission is to promote a culture of safety in the New Zealand construction industry. Set up by members of the sector, Site Safe is a leading advocate for construction workplace health and training.
Topline is proud to help Site Safe promote and inspire a culture of health and safety in the New Zealand construction industry.
Meet our H&S Manager
John Riddell is Topline's dedicated HSE Quality and Training Manager. With new, tougher law changes taking effect in 2015, it is of utmost importance Topline takes positive steps forward to ensure HSE is managed competently in both the workplace and on sites.
Part of John's job is to oversee legislative compliance, company Health and Safety management systems and safety performance.
Click here for more information about Topline Roofing's Health & Safety culture.